Welcome to Ronkville. Established: 2007 Population: 1 (though we get a lot of visitors passing through)
Click the timestamp to go to the full post or source. And read
The Ronkville Morning Bugle
to keep up on what news is buzzing around our little hamlet today.
---
Winter solitude--
in a world of one color
the sound of wind.

&nbsp &nbsp ~ Basho
---
visitors
Go ahead, ask me a question.
November 10, 2013
Armistice Day
wreath of poppies via Wikimedia Commons

Most countries changed the name of the holiday after World…
June 16, 2013
Father's Day
My father and I at Fort Henry, Canada, 1958

The notion of celebrating Father's Day in America got a…
November 17, 2012
first politically correct holiday decoration I've seen this season.
Of course, the logical place to put it would be on _____?______  
Uh huh
August 15, 2012
Happy National Relaxation Day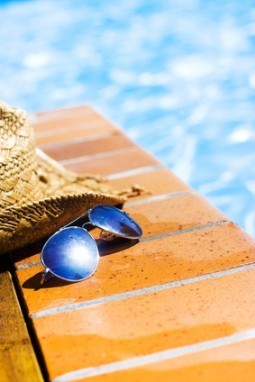 A Harvard study of 250,000 people found that they spent almost 50% of their waking time thinking about something other than they were doing. What's more, they found that the people who were most distracted were more likely to report feelings of unhappiness.
Relax, people!
http://jaycross.tumblr.com/post/29472341722/five-tips-for-national-relaxation-day
May 1, 2012
International Workers' Day
International Workers' Day (also known as May Day) is today.
It is a day that commonly sees organized street demonstrations and marches by working people and their labor unions throughout most of the world.
May 1 is a national holiday in more than 80 countries. It is also celebrated unofficially in many other countries.
International Workers' Day is the commemoration of the 1886 Haymarket Massacre in Chicago, when, after an unknown person threw a dynamite bomb at police as they dispersed a public meeting, Chicago police fired on workers during a general strike for the eight hour workday, killing several demonstrators and resulting in the deaths of several police officers, largely from friendly fire.
This year members of Occupy Wall Street called for a General Strike today.
In the United States and Canada, the official holiday for workers is Labor Day in September. This day was promoted by the Central Labor Union and the Knights of Labor, who organized the first parade in New York City. After the Haymarket Square riot in May, 1886, US President Grover Cleveland feared that commemorating Labor Day on May 1 could become an opportunity to commemorate the riots. Thus he moved in 1887 to support the Labor Day that the Knights supported.
March 17, 2012
Pouring my Guinness…
May the roof above us never fall in, and may we friends gathered below never fall out.   - Irish Blessing
(Source: hollyhocksandtulips)
February 29, 2012
Happy Leap Day
Today is Leap Day which occurs every four years when we tack on an extra day at the end of February to calibrate our human-made calendar to the natural world.
The Earth does not orbit the sun in an even 365 days, but rather in 365 days, five hours, 48 minutes, and 45 seconds.
This extra day has given rise to several traditions and superstitions over the years, especially in the Middle Ages. In many European countries, women were allowed to propose to men on Leap Day. In Greece, it's bad luck to marry in a Leap Year at all, let alone on Leap Day itself. In Scotland, it's considered unlucky to be born on Leap Day, and it was once believed that Leap Day babies, or "leaplings," as they were called, were sickly and hard to raise.
If you are born on February 29, you're eligible to join the Honor Society of Leap Year Day Babies
January 23, 2012
Happy Year of the Dragon! It's actually the year of the water dragon, so your pants should be able to stay unburned (unless you are lying)
Dragon's Breath (by Legohaulic)
(via nprfreshair)
January 23, 2012
Happy Chinese New Year
It's the year of the dragon.
Unlike the terrifying Northern European dragon mythology, the dragon in Chinese mythology brings good fortune and intense power.
Those who are born this year, or in any dragon year, are be honoured, according to local custom. It's said that dragons are fearless, ambitious, passionate and self-assured - but also conceited and slow to accept help from others.
This year is a water dragon year. It only happens every six decades and, according to Chinese tradition, the water cools down the world's dragons leading them to, for once, step back and calmly see things as they are.
December 6, 2011
Today is the feast day of St. Nicholas. Yes, the figure of Santa Claus comes from St. Nick, who in turn comes from the real-life St. Nicholas who was a fourth-century bishop from Myra, in what is now Turkey.
In many parts of the world, today is the day that children get gifts — on the evening of December 5th, they might put out shoes and get small gifts like fruit, coins, or toys.
Feel free to use my office mailbox and for oversize gifts, please knock on my door.
November 1, 2011
Today is All Saints' Day. In the Western Catholic tradition, it's a time to honor Christian saints and martyrs. Pope Boniface IV originated the holy day in around 609, in the process of consecrating the Pantheon of Rome to the Virgin Mary.
At that time, All Saints' Day was celebrated on May 13. Pope Gregory III changed it to November 1 in the mid-700s, probably to coincide with, and incorporate, the Celtic pagan festival of Samhain, a time when the border between the dead and the living was especially porous and ghosts were believed to walk among the living.
All Saints' Day is a national holiday in Catholic countries, and it's followed by the Feast of All Souls on November 2, which honors the non-saintly Christian dead. In Mexico, it marks the first day of the Día de los Muertos, or Day of the Dead, festival. Day of the Dead traditions include building altars at the graves of deceased family members and leaving offerings of gifts, favorite foods, marigolds, and elaborately decorated sugar skulls
(Source: writersalmanac.publicradio.org)