Welcome to Ronkville, established in 2007. Population: 1 (though we get a lot of visitors passing through)
Click the timestamp on a post to see the full post or source.
And read The Ronkville Morning Bugle to keep up on what news is buzzing around our little hamlet today.

---

And now, your haiku moment
evening cicada--
a last nearby song
to autumn
~ Kobayashi Issa
---
visitors
Go ahead, ask me a question.
July 17, 2014
"We long to return." - Carl Sagan, Cosmos
(Source: youtube.com, via howstuffworks)
June 18, 2014
Pale Blue Dot
Perhaps our planet, this beautiful pale blue dot,

is part of a distant civilization's constellation.

I'm comforted thinking that a child there

points at us in awe and thinks

there is a heaven, a better place.


"Pale Blue Dot" is the name given to a photograph of planet Earth taken in 1990 by the Voyager 1 space probe from a record distance of about 6 billion kilometers (3.7 billion miles) from…
March 8, 2014
I am looking forward to watching Cosmos: A Spacetime Odyssey - the relaunch of Carl Sagan's classic "Cosmos: A Personal Voyage."
The show is hosted by astrophysicist Neil deGrasse Tyson.
Cosmos premieres Sunday (March 9) on FOX, and Monday (March 10) on the National Geographic Channel.
(Source: sci-universe, via sci-universe)
February 28, 2014
New Moon, Black Moon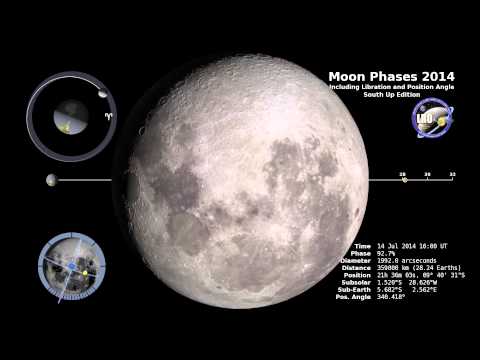 There was no New Moon this month, but there will be two in March – on the 1st and the 30th.

I have seen some websites call the New Moon a Black Moon. That is not an astronomical term but the name is understandable since the Moon is not normally visible at this phase (except when it is seen in silhouette during a solar eclipse).

To…
February 19, 2014
What is going on on Mars during certain times of the year when dark streaks are appearing? Scientists baffled. It isn't water. It contains iron.
Strange Dark Streaks on Mars Get More and More Mysterious - Wired Science
(via coolcatteacher)
January 26, 2014
"I'll tell you one thing about the universe, though. The universe is a pretty big place. It's bigger than anything anyone has ever dreamed of before. So if it's just us… seems like an awful waste of space. Right?" — from Contact, Carl Sagan
January 23, 2014
January 21, 2014
I find this hopeful.
sci-universe:  European Space Agency's Rosetta spacecraft, launched in 2004,  woke up from 31 months of deep space hibernation

Operating on solar energy alone, Rosetta was placed into a deep space slumber in June 2011 as it cruised out to a distance of nearly 800 million km from the warmth of the Sun, beyond the orbit of Jupiter. Now, as Rosetta's orbit has brought it back to within 673 million km from the Sun, there is enough solar energy to power the spacecraft fully again.

After warming up its key navigation instruments, coming out of a stabilising spin, and aiming its main radio antenna at Earth, Rosetta sent a signal to let mission operators know it had survived the most distant part of its journey.

Rosetta is chasing down Comet 67P/Churyumov-Gerasimenko, where it will become the first space mission to rendezvous with a comet, the first to attempt a landing on a comet's surface, and the first to follow a comet as it swings around the Sun.
January 4, 2014
Laws of Motion
A cold night for Isaac Newton's birthday.
This Moon between new and first quarter
is always cold. It…
January 3, 2014
Meteor Shower
Today the Quadrantid meteor shower's annual visit
peaked in the afternoon, hidden but there
like the…
December 27, 2013
en route to their primary mission
(Source: sci-universe, via sci-universe)
December 13, 2013
Space Station
The International Space Station is visible to observers on Earth on a regular basis. The space…
December 10, 2013
Geminid Meteor Shower This Week
Starting this Thursday, you should look to the heavens at night. The 2013 Geminid meteor shower…
October 31, 2013
U.S. Mid-Atlantic Coast at night from International Space Station
(via kdecember)
September 12, 2013
Just plain amazing.
NASA's Voyager 1 spacecraft officially is the first human-made object to venture into interstellar space. The 36-year-old probe is about 12 billion miles (19 billion kilometers) from our sun and has left our solar system.