"For we which now behold these present days,
Have eyes to wonder, but lack tongues to praise."
—
  - William Shakespeare "Sonnet 106"
It's the 450th anniversary of the birth of William Shakespeare, who is traditionally believed to have been born on this date in 1564 in Stratford-upon-Avon, Warwickshire, England.
He left behind no personal papers, so our knowledge of his life comes to us from public and court documents. His father, John, was a glove-maker and alderman, and his mother, Mary Arden, was a landed heiress. The baptismal register of the Church of the Holy Trinity in the Shakespeares' parish shows an entry on Wednesday, April 26, that reads, "Gulielmus filius Johannes Shakespeare."
Babies were traditionally baptized on the first Sunday or holy feast day after their birth. The Feast of St. Mark was on April 25, and although normally that would have been Shakespeare's baptismal day, it was also considered an unlucky day, and that may be why the child was baptized the following day instead.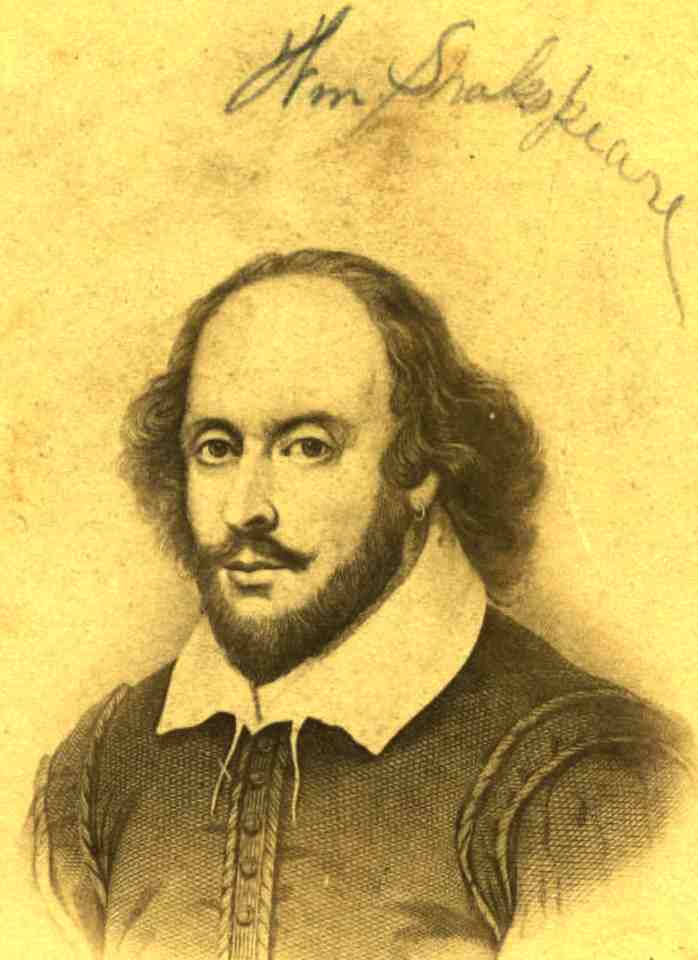 Shakespeare wrote 38 plays, 154 sonnets, and several epic narrative poems. 
According to the Oxford English Dictionary, he coined 3,000 new words, and he has contributed more phrases and sayings to the English language than any other individual. Shakespeare gave us such commonly used phrases as "a fool's paradise," "dead as a doornail," "Greek to me," "come what may," "eaten out of house and home," "forever and a day," "heart's content," "love is blind," "night owl," "wild goose chase," and "into thin air."