Welcome to Ronkville. Established: 2007 Population: 1 (though we get a lot of visitors passing through)
Click the timestamp on a post to see the full post or source. And read
The Ronkville Morning Bugle
to keep up on what news is buzzing around our little hamlet today.
---
And now, your moment of haiku -
every tree
with its calling card -
spring buds

&nbsp &nbsp ~ ISSA
---
visitors
Go ahead, ask me a question.
April 13, 2014
A Flickr User Imagines What the Back Side Of Album Cover Art Would Look Like
(via npr)
March 3, 2014
Piano Sonata Number 14 in C# Minor, Opus 27, Number 2 sounds less Romantic. Quasi una fantasia…
January 20, 2014
The Dave Brubeck Quartet,  "Blue Rondo a la Turk" 1959
December 25, 2013
Can you judge a Christmas album by its cover?
Yeah, sometimes you can.
Out of the many Christmas albums ever made, some of them were bound to be terrible. Here's a site that has put together some of the possibly worst ones based on the covers.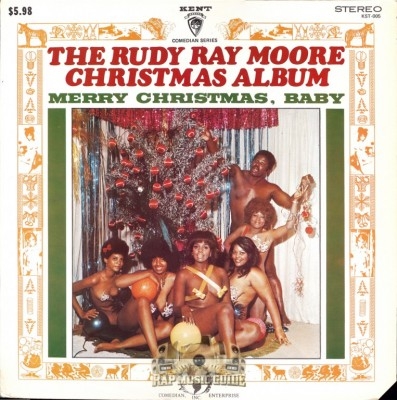 Who would you nominate?
December 24, 2013
"Where words leave off, music begins"
—
Heinrich Heine
Born December 13, 1797: German writer Heinrich Heine composed lyric poetry that was set to music by Franz Schubert and other composers.
December 11, 2013
I have no good reason for posting this, but a voice in my head said to do it.
(Source: classicrockneverdies)
December 4, 2013
and I know we'll get no agreement on this list
The Best 25 Songs Of 2013
(Source: filmsandalbums)
October 13, 2013
"It's actually very difficult to make something both simple and good. " - Paul Simon
Today, Paul Simon is 72. 
When I look at the total output of his music
, I realize how big an impact it had on me as a teenager and how I grew older with him and the songs continued to make sense about where I was in my life.
When I first heard him sing "I was 21 years when I wrote this song. I'm 22 now, but I won't be for long," 22 seemed a long way off for me.  But the song continues on (literally & figuratively) and "Time hurries on, and the leaves that are green, turn to brown…:
I hope Paul is happy and healthy today.
September 16, 2013
Shutting down "The Summer Place" with Fountains of Wayne
(Source: youtube.com)
September 14, 2013
Fountains Of Wayne - "Someone's Gonna Break Your Heart"
(Source: youtube.com)
September 14, 2013
Annual Clearwater Music and Eco Festival
Sunday, Sept 15: The 38th Annual Clearwater Music and Eco Festival comes to Long Branch's Great Lawn for eight hours of live music and food vendors with a special green twist. More than a dozen environmental groups will be there to raise awareness about climate change, along with countless "green" vendors.
September 12, 2013
Fountains of Wayne - "A Road Song"
(Source: youtube.com)
July 17, 2013
Greatest Singer-Songwriter Albums of All Time - Who is missing?
These kinds of lists are fun to look at, and ultimately frustrating. They are good conversation (or argument) starters (or enders) and everyone likes to complain. ("Bill Withers? Really?") or mention their own favorites that were left out.
But here goes, from Amazon, the top 25 to get you started:
1. Blonde On Blonde by Bob Dylan
2. Tapestry by Carole King
3. Blue by Joni Mitchell
4. Pink Moon by Nick Drake
5. I'm Your Man by Leonard Cohen
6. Astral Weeks by Van Morrison
7. Nebraska by Bruce Springsteen
8. 12 Songs by Randy Newman
9. Everybody Knows This Is Nowhere by Neil Young
10. Crosby, Stills & Nash
11. Bookends by Simon And Garfunkel
12. Tea For The Tillerman by Cat Stevens
13. Still Bill by Bill Withers
14. Ani DiFranco by Ani Difranco
15. Either/Or by Elliott Smith
16. Talking With The Taxman by Billy Bragg
17. All Things Must Pass by George Harrison
18. Indigo Girls (Expanded Edition) by Indigo Girls
19. Still Crazy After All These Years by Paul Simon
20. You Don't Mess Around With Jim by Jim Croce
21. Imagine by John Lennon
22. No Secrets by Carly Simon
23. In the Aeroplane Over the Sea by Neutral Milk Hotel
24. Jackson Browne by Jackson Browne
25. Rain Dogs by Tom Waits
Check out the list of all 100 greatest singer-songwriter albums of all time
What album is missing?
July 10, 2013
a sweet little pop love in the night  - "One More Love Song" (Official Lyric Video) by Eric Dash
July 7, 2013
The LOng Road Out of Eden Leads to New Jersey
   

The Eaglesare back on tour. Hell will freeze over once again. A "farewell concert" has about as…